Lalitpur: Harisiddhi Futsal knockOut Fewa FC
2nd LAKHUR FUTSAL TOURNAMENT 2019 organized by Lakhur Futsal on 07th May 2067 , Harisiddhi Futsal knockout Fewa Futsal at the final scoring 4-1. According to president of lakhur Futsal Umesh Maharjan, Lakhur Futsal tournament is one of the biggest Futsal tournament in town. Number of team has been register for the match like Jala FC, Dreamers FC, Yeti FC, Hamro Futsal etc. Fewa FC had won last heritage Futsal cup. Harisiddhi Futsal has won first title of their carrier. With Cash Price of 50000 and team champion trophy Harisiddhi Futsal won match and with cash price of 25000 and team 1st Runner up trophy Fewa FC became 1st runner up.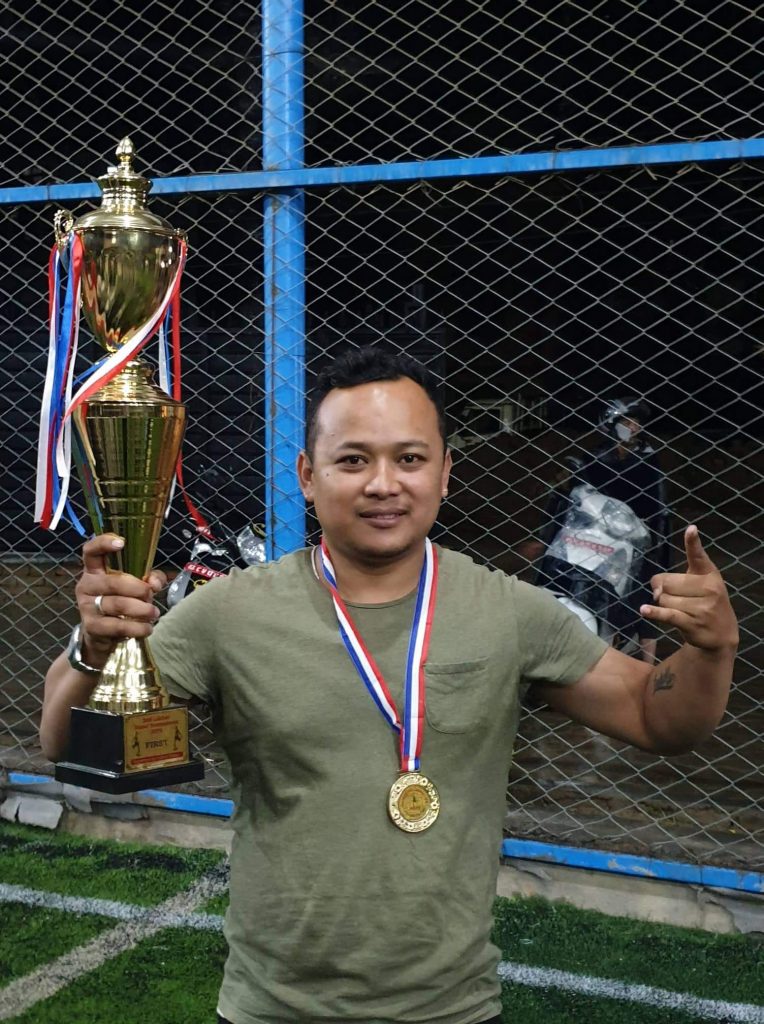 Harisiddhi Futsal owner President Sohan Maharjan replied: This is our first trophy we are very happy for this. We want to thank our all the team member, my player my team manager Sanish Maharjan my partner, our supporters for being there.
Special Guest: Mr. Rajesh Maharjan ( ward chairperson lalitpur 28)
Chief Guest: Mr. Raj kaji Maharjan( assembly member lalitpur 3 )
Special Guest: Mr. Ganesh K Maharjan